Green Anacondas
Anacondas are some of the biggest snakes in the world. They can grow to be 30 feet (9 m) long and weigh more than 550 pounds (250 kg)! These thick snakes can be up to 6½ feet (2 m) around.
Green anacondas are aquatic and live in South America. They are dark green, with black marks on their back. They have eyes and nostrils on the top of their head, instead of on the side of their head, like other snakes. This helps anacondas see and breathe while they are in the water. Anacondas often kill their prey by pulling it into the water and drowning it.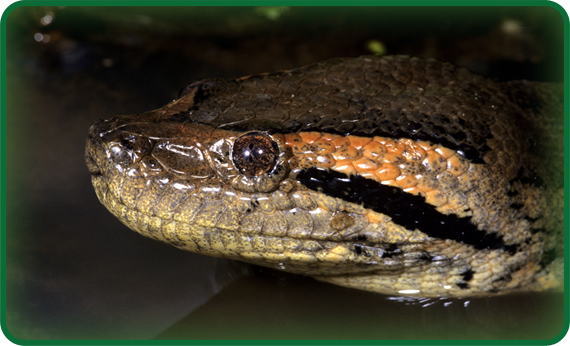 © Mark Carwardine/Peter Arnold, Inc.